9FACIALS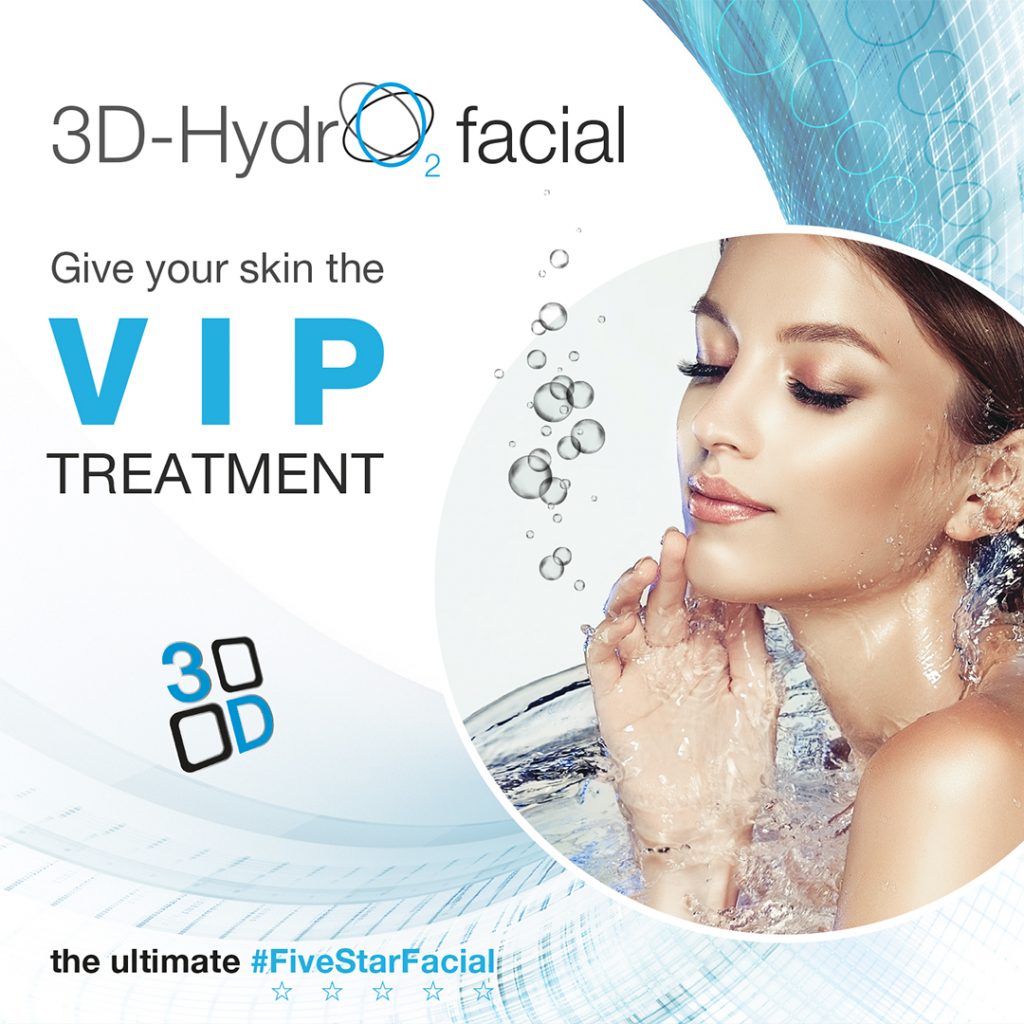 3D-Hydr02 5* Facial - The Ultimate Bespoke Facial
Offering the complete facial solution for an array of concerns, 3D-HydrO2 Facial is designed to target universal facial concerns including hydration, oxygenation, anti-ageing, brightening, skin tightening and congestion. By utilising seven different technologies, we can offer bespoke treatments tailored to the client's skins needs. These technologies smooth, hydrate and cleanse the skin resulting in a glowing, more youthful appearance.

Time Defence Express Facial 30 mins £45.00
Time Defence Facial 60 mins £79.00
Time Defence Plus Facial 90 mins £129.00
Clear Skin Express Facial 30 mins £45.00
Clear Skin Facial 60 mins £79.00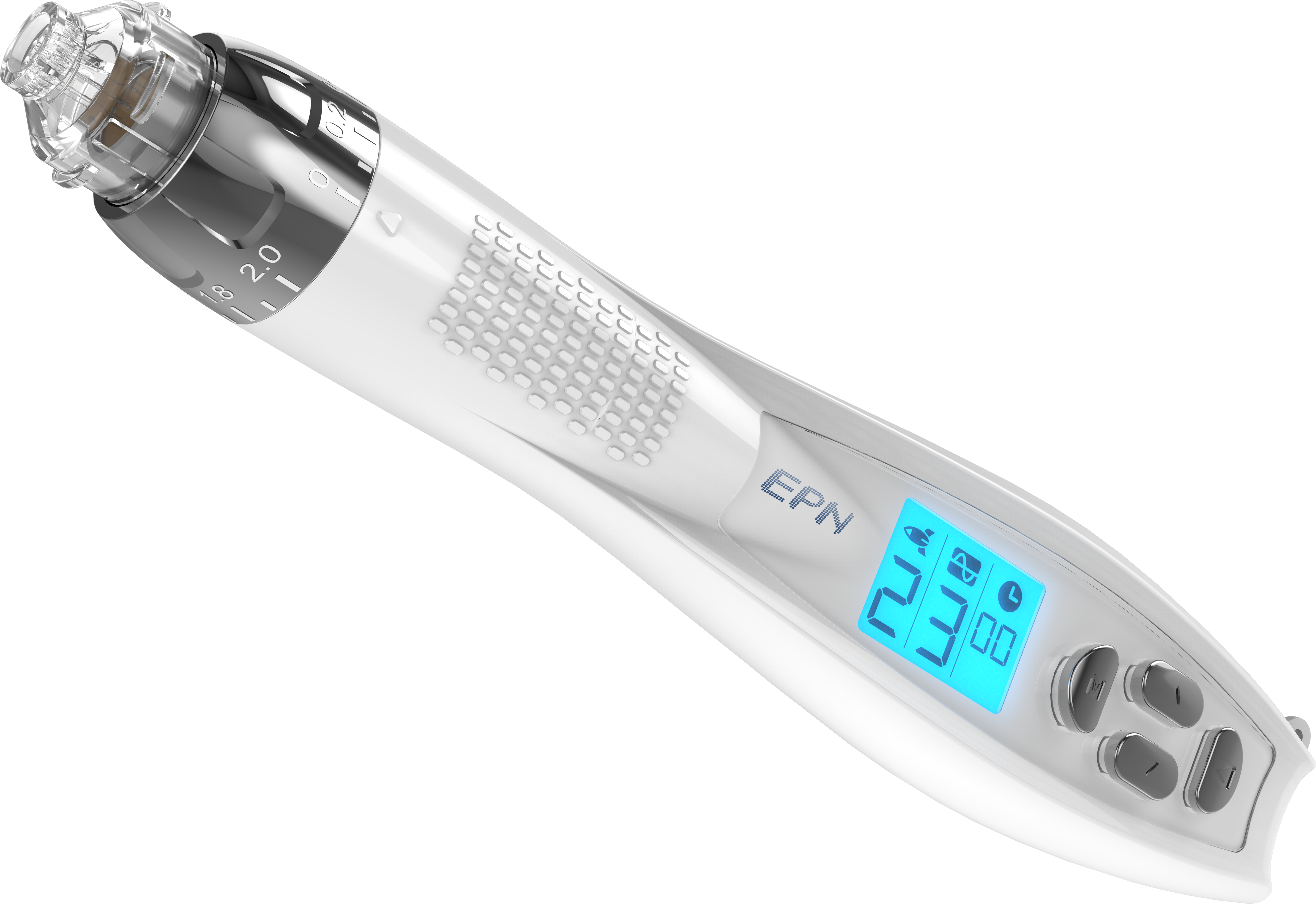 Micro-Needling with Electroporation

Micro-Needling is a rejuvenating, minimally invasive treatment that increases collagen and restores your skin's texture - ideal for tackling acne scars, scarring, signs of ageing, texture issues and pigmentation. Micro-Needling pen devices stimulate the dermis, boosting collagen production and the natural skin healing process. This is a safe and effective treatment for all parts of the body, and it can be performed on all skin types, We use the Lynton EPN the world's first Electroporation Micro-Needling Pen designed to stimulate the production of new collagen and elastin fibres and also maximise the benefits of active ingredients applied to the skin through increased absorption of topical products used during treatment.

1 x Micro-Needling Facial 75 mins £160.00
3 x Micro-Needling Facials (recommended) 75 mins each £450.00
Chopsticks "Instant Lift" Facial 60 mins £ 60.00 The "Instant Lift" Chopstick Facial gives skin a complete overhaul, lifting, firming and rejuvenating with our deluxe hour of pampering. Using "pharma grade" hyaluronic acid. Perfect for all skin types.
Instant Lift
Instant Firming
Instant Plumping
Instant Hydration
Crystallage Pro-Ageing Sensory Facial 90 mins £60.00
A unique facial experience which uses the healing powers of Amethyst crystals combined with potent marine extracts. Warmed salt bolsters make this a spa like event. Your facial muscles are gently lifted and sculpted with skin energising Gua Sha crystals to release tension and boost your skin's vibrancy. Combined with the advanced mineral boosting & deeply hydrating products, this is a facial like no other.

Spa Find Youthful You Anti-Ageing 75mins £55.00
This luxury anti-ageing facial uses a unique peel-off mask combining Dead Sea Mud and Seaweed. It brings immediate firming and hydrating results to the skin. Your face is cocooned in the active ingredients of our specialised Algimud Seaweed mask, formulated to refine, tone and produce instant results.
Classic "Hands On" Facial 60mins £45.00

A deep-cleansing facial perfect for those with an oily T-zone or combination skin. This rebalancing facial is perfect for skin with varying needs. A mineral mud mask is applied to deep cleanse the pores. the highly concentrated minerals used in this treatment normalise skin PH level to reveal a healthy, clear complexion.
Click to Edit. Engage Your Visitors
Visitors to your website are looking to learn about what your company offers, so be sure to provide the information they need. Let customers know you're the right fit.
Click to edit. Fun Image Title
Add a brief description here or some details about the product or service that the customer can relate to. Visitors respond positively to images, and are more likely to interact with a website that has a good balance of informative pictures.
Great for Announcements!
Click to edit. Here's a spot for you to share a special message such as a promotion or announcement like a new product launch. Use this area as the opportunity to turn your visitors into customers.
"Click to edit. Insert a customer recommendation, a client thank you note, or a quote you find inspirational to your business. Show visitors you are a reliable company, and add a little personality to your website."
Customer Name